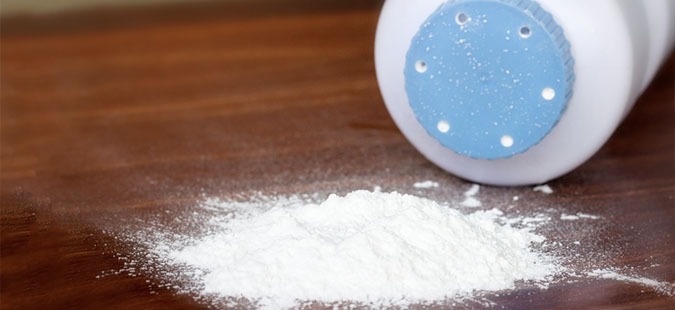 Johnson & Johnson Under Investigation Over Failure to Disclose Talcum Dangers
Johnson & Johnson is currently under criminal investigation by the U.S. Department of Justice and Securities & Exchange Commission concerning contamination of its baby powder. In 2014, the FDA denied a request to include the warning that talcum powder could contain asbestos. At that time, the FDA said they did not see a relationship between the usage of Johnson & Johnson's talcum powder and cancer. The FDA's Office of Women's Health said, "Talc's affect on female genital system tissue has not been adequately investigated." But Reuters News released a report stating that Johnson & Johnson was aware that their products contained asbestos from 1971 to the early 2000s but withheld that information from test regulators and the public.
Johnson & Johnson's internal documents reflect their knowledge about the link of talcum powder use to ovarian cancer dating back to 1971. Currently, over 13,000 lawsuits have been filed against Johnson & Johnson by women and/or the deceased women's loved ones that baby powder has caused ovarian cancer or mesothelioma.  Mesothelioma is a cancer specifically associated with asbestos which has been found in Johnson & Johnson's baby powder. The litigation against Johnson & Johnson for harm caused by its baby powder is continuing.
The lawsuits against Johnson & Johnson are based on the legal theory of strict liability where the manufacturer of a product fails to warn about a known serious danger of its product. Johnson & Johnson has elected to claim that it was not aware of the link between talcum powder and ovarian cancer in recent trials. However, the evidence is overwhelming to the contrary and the recent jury verdicts have reflected that. In July 2018, a Saint Louis Jury awarded 22 women $4.7 billion stating that the usage of the baby powder was the main cause of their ovarian cancer. Johnson & Johnson does not appear to have a consistent message on whether talcum powder is dangerous or not. Meanwhile, they are being sued civilly and investigated criminally.
The Yost Legal Group is investigating and pursuing claims for women who have been diagnosed with talcum powder or mesothelioma after use of Johnson & Johnson's talcum powder products. These products include Johnson & Johnson's Baby Powder® and Shower to Shower®.  If you or a loved one regularly used talcum powder and was later diagnosed with ovarian cancer, call The Yost Legal Group at 1-800-YOST-LAW for a free initial consultation.  There is no fee or expense unless you recover.